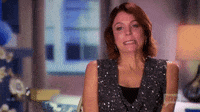 Don't want to get massively ripped off by your landlord when he wants to take half of your deposit for that one broken mirror? Two words: Leroy Merlin.
You'll probably need a little back story for this post to feel relevant.
In the tiny bathroom of my tiny, overpriced Parisian apartment, I have a little glass panel/shelf thing, by the mirror, which holds our toothbrushes, face wash and some other toiletry related shit.
I, being the clumsy mess that I am, broke it.
With the end of my lease drawing close, my immediate worry turned to my landlord- notably the fact that he holds our deposit. Desperate not to fall victim to the deposit curse us students know all too well, I set out to find some sort of handyman to fix this mess I'd made.
After finding a few emails and numbers, I finally got a quote : "190 euro", he says.
Am I a mug?! 190 for a small rectangular panel of glass??? After being reassured by Seji that it was a ridiculous price, I decided I had to try looking a little bit harder…
So instead I started with Ikea. Most of the stuff in this house has the Ikea tag on it, I thought to myself, so I'll be sure to find something.
And I did! I also learnt some nifty vocab that I'll probably never need in my life again, (the mysterious panel is called an "etagere en verre" in French). Alas, the sizes on Ikea were too big, and the Paris Ikea is too far anyways, so I quickly gave up with that too.
But then I found out about this place called Leroy Merlin, which I've walked past a lot, so I went in the next day.
Success! They said that they can cut glass to whatever size, as long as I had the exact measurements ("dimensions" en francais). So I ran back home to measure the stupid panel holder, and then I ran all the way back, and stood in the 15 minute "decoupage" queue. Thank God the man who was doing the cutting spoke a bit of English, otherwise it could have gone very wrong…
And what was even more miraculous was the price : 6 euro and 20 cents. SIX EURO TWENTY. NOT ONE HUNDRED AND NINETY EURO!
I had to go back because it was still slightly too big (I'm not really good with the DIY stuff, am I?), and they cut it again free of charge! Super friendly service, super easy job, and super brilliant price!
I would say it's the French Homebase/B&Q equivalent, as it literally had everything. I'd recommend buying lightbulbs here too, as they sell packs of them for the same price as 1 single lightbulb in a supermarket..
So I think the moral of the story is this : as soon as somebody gets a whiff of an "etranger", they think that they can just mug you off and overcharge you for absolutely anything.
Be smart, or maybe find a Seji to talk you out of craziness. Or both.